Home

New Patients

Existing Patients

Providers

Pharmacies

Insurance Companies

Curriculum Vita

Map to office

Privacy statement

nosuffering.org





MAILING ADDRESS:


PO Box 23364
Flagstaff, AZ 86001-3364



OFFICE LOCATION:


1016 W University Ave
Ste 201
Flagstaff, AZ 86001-2996

Phone: 928-714-7090
Fax: 928-220-8879



About Dr. Barnwell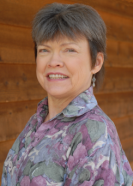 Dr. Jane has been practicing medicine since 1978. She obtained her medical degree from the prestigious Tulane University School of Medicine in New Orleans, Louisiana. Her residency in Physical Medicine and Rehabilitation (PM&R) was completed at Loma Linda University Medical Center at Loma Linda, California. She is board certified in Physical Medicine and Rehabilitation. She is a skilled diagnostician able to find and treat the root cause of a problem even after several other doctors have tried and not succeeded.
Her husband, Nelson Hochberg, runs the business side of the practice and assists Dr. Jane as her medical assistant. He is also a pilot, flight instructor and certified aircraft mechanic.

Pain Management
Dr. Jane's approach to pain management begins with a very extensive evaluation to find the cause(s) of your pain. She then develops a treatment program to manage the cause and contributors. This program often includes education, self-care, lifestyle modification and referrals to other providers as needed to help with this process. This approach can require work, patience and diligence on your part but can result in better treatment of the pain than a program based on medications and procedures. Many people with pain find that medications and procedures treat their symptoms for a while but do nothing to address the cause of the pain. It makes more sense and is more effective in the long run to find and treat the cause of your pain.
A simple analogy to this approach is pain is your body's method to communicate something is wrong similar to the check engine light on your car. Using pain medication or procedures to cover up the pain is like using a piece of black tape to cover up the check engine light. In both cases, the problem is still there possibly causing more damage. A more sensible approach is to find a mechanic who can diagnose and fix the problem in your car just as it is more sensible to find a doctor to diagnose and address the problem causing the pain.
Rehabilitation
Rehabilitation medicine aims to enhance and restore functional ability and quality of life to those with physical impairments or disabilities. A physician having completed training in this field is referred to as a physiatrist or rehab medicine specialist. Physiatrists specialize in restoring optimal function to people with injuries to the muscles, bones, tissues, and nervous system. Common conditions that are treated by Dr. Jane include amputation, spinal cord injury, sports injury, work injury, stroke, musculoskeletal pain syndromes such as low back pain, fibromyalgia, and traumatic brain injury.
Acupuncture
Dr. Jane is trained in medical acupuncture (an acupuncture program designed specifically for physicians). Insurance typically does not pay for acupuncture so she porforms this strictly on a patient direct pay basis. We will be happy to discuss your options with you if you are interested in acupuncture.
Inpatient consultation
Dr. Jane is available to see inpatients in Flagstaff Medical Center for management of pain, rehab or acupuncture. Just ask your attending physician for a consult referral.
Web site and all contents © Copyright Switzer Medical, Inc 2012, All rights reserved.
Free website templates